About the project
Whenever an apocalypse threatens the world, four spirits emerge to save it. But they can't do it alone.

Now, in sunny Incarnadine, CA, it's the end of October and the beginning of a time apocalypse. Sam Lockett is a chemistry student. She might also be California's best hope of surviving past Halloween.

Skip includes comics and piano music that are translations of each other.

The comic book has musical form. Issues 1 and 5 have the same structure, as do Issues 2 and 4. Likewise, the music tells the story of the comic, and each measure corresponds to a panel. This form was inspired by palindrome comics and the Repetition & Revision process developed by Suzan-Lori Parks.

Skip was a finalist for a 2020 MICE Mini-Grant from the Massachusetts Independent Comics Expo and was included in their Creator Showcase. We were also featured as a Staff Pick on Tapas in February and August 2021 and as a Canvas Hidden Gem on Webtoon in August 2021.

We (virtually) exhibited at Flame Con this August, and in November, we will be exhibiting at Thought Bubble Comic Con in Yorkshire. We hope to see you there!
how to read
We publish episodes of the comic in a scrolling webcomic format on Webtoon and Tapas, for free.

Printed comic books and digital downloads are available in our shop.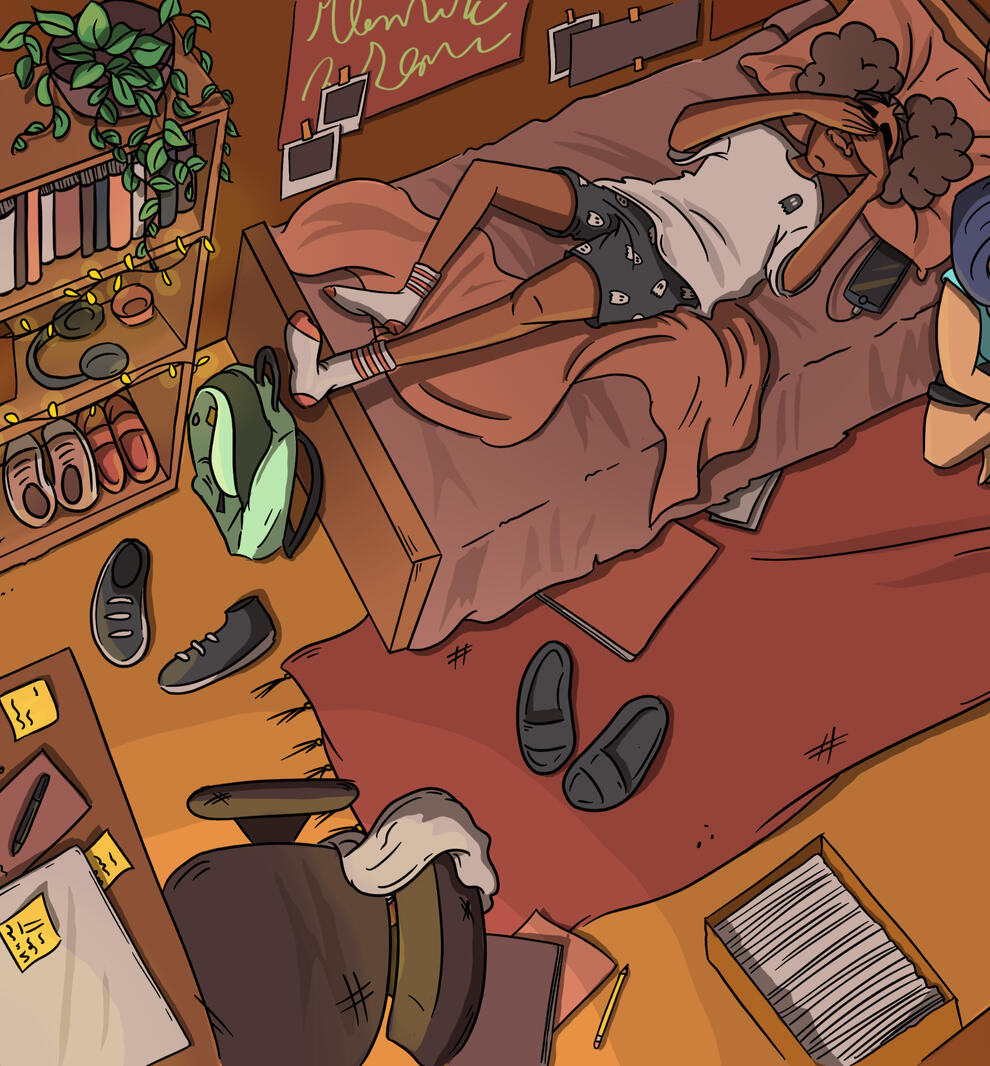 how to listen
Listen to the music for free on Bandcamp.

Piano sheet music and recordings are available in our shop.
Sensitivity readers and other contributors
We commit to hiring sensitivity readers. We want to represent characters with identities and experiences different from our own respectfully and accurately.

We will update this section to credit people we have worked with, including other types of contributors.

Thank you to:
Rachel Zwick (they/them) for ASL translation
Downloads for readers of color
We offer our downloadable content (comic books, music recordings, and piano sheet music) to readers of color at no cost. If you are a person of color and you'd like to download any or all of these, just fill out the form below and we'll send you links and voucher codes.
© Skip. All rights reserved.